What is Choreography Online?
At Choreography Online, we provide dancers around the world access to a diverse selection of quality choreography that can be performed on any stage. The first of its kind to ever exist in the dance world, our online platform allows dancers, teachers, dance school owners, and dance company artistic directors to easily and quickly purchase licenses to perform otherwise inaccessible dance choreographies from choreographers from around the world.
By managing performance licenses in this way, Choreography Online gives both choreographers and dancers the ability to choose what they wish to share and learn.
A solution with no boundaries
Easy access and agile abilities
Since we are a cloud solution, our content can be accessed and used by choreographers and buyers from anywhere, at any time, and on any device.
Free to open an account
Opening an account is always free at Choreography Online. Buyers only pay when they purchase choreographies in their shopping cart.
Easy, integrated payment solution
Our online payment solution, managed by Stripe and Paypal, allows buyers to purchase usage rights quickly and seamlessly.
Risk-free selling for choreographers
Choreography Online charges choreographers nothing to open an account and host their content and to begin selling their work. We only charge a commission if a sale is made. What does this all mean? Choreographers can open an account and sell their choreography with zero initial financial investment and no real risk.
Diversity of styles and approaches
Buyers can choose from numerous choreographies in several different styles: Ballet, Contemporary, Jazz, Hip-Hop, Tap, and Acrobatic Dance. A collection of innovative and skilled choreographers ensure that there is quality content for those who want to push boundaries and develop artistically.
In collaboration with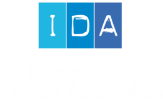 Vocational education for dancers, teachers and choreographers. Courses, seminars, events and international competitions.
idadance.com